Our Productions services
Quebec Photography Productions Managers primary function is to support the Art Directors and Photographers in photo shoot productions. They are
responsible for the logistics and details of art directed shoots. They are thorough, resourceful, detail orientated, have excellent phone manner and
able to prioritize. They, as well, are responsible, flexible with changes, prepared to work long hours and weekends as needed.
Quebec Photography Productions Managers duties include:
Scouts for locations, negotiates contracts, and obtains permits and insurance certificates.
Searches for talent, holds castings, books and negotiates models
Supports all aspects of production finances for art director and photographer
Finds props, books motor homes, catering, assistants.


© Quebec Photography Productions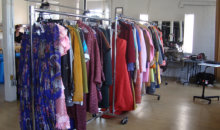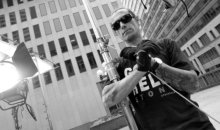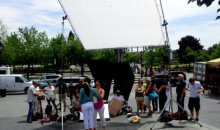 Permits
Shooting in a public place such as a
city street, an airport, a tourist
attraction, or a privately owned
property like a condo, house,
restaurant or business, legally
requires a permit and sometimes a
location fee. Therefore, we provide
a complete service - from bidding
and researching to scouting,
shooting stills, organizing the
necessary permits and contracts
that will allow the shoot to take
place.
Props
There are numerous prop houses and
private enterprises from which
anything imaginable can be rented.
There are also a number of set
building companies in Montreal and
area for your more specialized props
and sets.
All scouting and negotiations for props
will be done for you according to your
brief.
Equipment Rental
There are a number of suppliers
who stock a wide variety of lighting
brands such as Pro-Photo, Kinoflo,
Elinchrom, HMI's and underwater
lighting, lamp-heads accessories,
lighting grips, power distribution,
battery, low voltage lighting and
discharge lighting. We also have
access to cameras, tripods,
reflectors, sand bags, light stand
etc.
Accommodation
Apartments, Guest houses, Hotels
and beautiful private homes are
available in and around Montreal.
Most are situated near excellent
restaurants and bars
Talent
Montreal Photography Production
makes use of very experienced,
professional and internationally
recognized stylist and hair & make-
up artists available.
Model Option
With plenty of Model Agencies in
Montreal representing the many
world class international and local
models, there is an abundance of
talent available.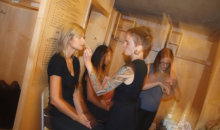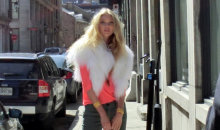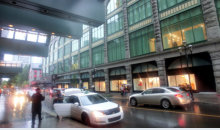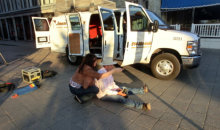 Castings
According to your brief and our pre-
production debriefing, we arrange a
casting to fit in with your schedule.
Digital and video castings facilities are
also available if required.
Hotels
Apartments, Guest houses, Hotels and
beautiful private homes are available
in and around Montreal. Al those
locations are close to excellent
restaurants and bars.
Transport
We offer vehicles ranging from seven-
seater crew vehicles, equipment
vehicles (empty panel van with rails or
larger full-kit Sprinter – includes
generator, rails and make-up area) to
Winnebago's with all the luxuries.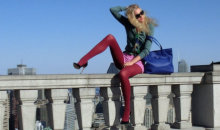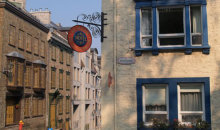 Pre Production
To ensure that your production is
done to the best of our ability, we
arrange that any numbers of pre-
production days are set aside to
ensure that all your requirements are
met before you arrive. We also use
this to scout or option locations, props
and other requirements according to
your brief.
Crew
We employ the most experienced
production managers - people who
have been in the industry for years
and who have extensive knowledge of
locations and weather patterns. Our
crews are bilingual they speak fluently
English and French. Some of them also
speak Italian and Spanish
Scouting
According to your brief and our pre-
production debriefing, we arrange a
location scouting to fit in with your
schedule. Digital and video scouting
facilities are also available if required.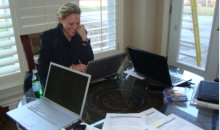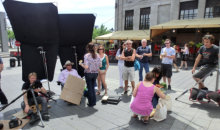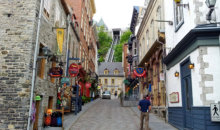 Quebec Location Scouts
t: 1 514 880 6372